Derek Foster
Profile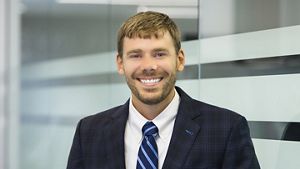 Job title
Research Analyst
Work location
Chicago, United States
Joined Aviva Investors
2021
Joined The Industry
2014
Biography
Main responsibilities
Derek is responsible for investment research covering North American energy and transport firms.
Experience and qualifications
Prior to joining Aviva Investors, Derek worked for Allstate Investments as a CreditAnalyst. During his tenure Derek was responsible for evaluating issuers across thechemicals, energy, financials, and power sectors. Prior to Allstate Derek workedon Voya Investment Management's Senior Loan team covering the retail & restaurant sector.
Derek holds a bachelor's degree in finance from the University of Iowa, and a Masters of Science in Finance from the University of Arizona. Derek also holds the Chartered Financial Analyst® designation and is a member of the CFA Institute and the CFA Society of Chicago.