Applications open on 5 January 2023 and will close on 29 January 2023
We are proud to have been welcoming finance professionals to our Return to Work programme since 2018
2023 is the fifth year that Aviva Investors will offer a tailored six-month programme for investment sector professionals returning to work after an extended career break of 18 months or more.
Opportunities are across the front office investment team, as well as sales and distribution. Successful applicants work in a supportive team environment, with a structured programme of networking and development activities. After completing the initial six-month placement, there is the potential for moving into a permanent role with Aviva Investors.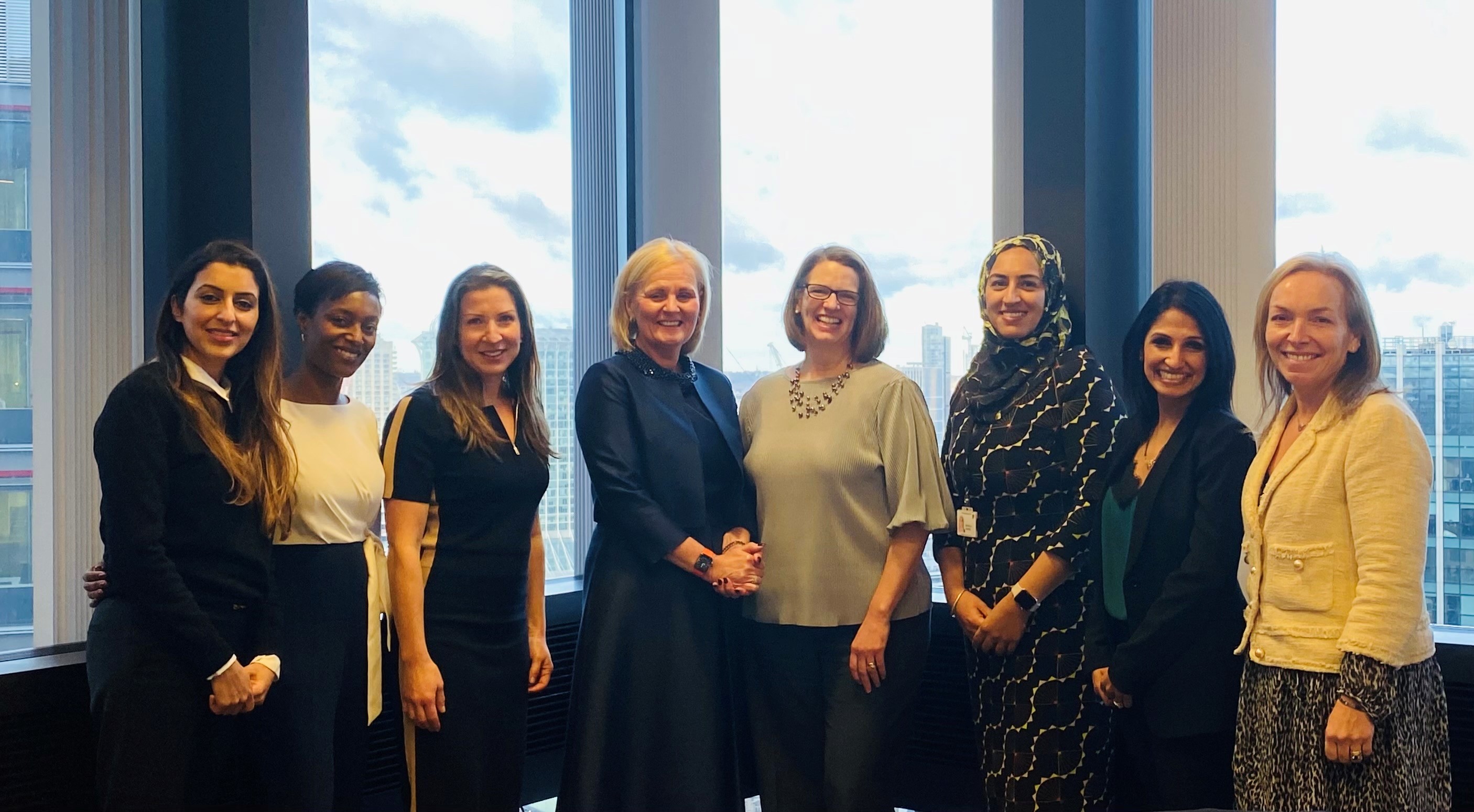 The 2021 Return to Work cohort at a networking breakfast with Aviva CEO, Amanda Blanc and Aviva Chief People Officer, Danielle Harmer
A global asset manager, investing responsibly for a sustainable future
Delivering investment performance while doing the right thing for our people, communities and our clients is fundamental to our approach. We work to understand what is important to our clients, and then our team of over 1,000 people across 13 countries connect to deliver expertise and investment capabilities across asset classes. We collaborate to deliver positive change, acting and investing responsibly. 
Our vision: to deliver exceptional client experience while building a sustainable world.
Supported to grow and achieve your goals
This is a structured programme, designed to give you the opportunity to refresh your skills and knowledge whilst developing new expertise. You'll be supported through formal learning and peer collaboration, alongside colleague networking and support.
During the six-month placement participants will work within a role with clearly defined accountabilities and goals. Leaders provide on the job coaching and support, with regular opportunities for feedback.
Smart working
At Aviva Investors we have flexibility to work from home for some of the time. This will need to be agreed with your leader and suit operational needs and office capacity. Smart working is about finding the right balance. Flexibility to have a quiet space to focus on some days, and at other times working together with colleagues to innovate, collaborate and build relationships. Find out more.
Colleague support
Our Return to Work programme is a group intake, giving a great opportunity to work together with your peers on the programme. Additionally there will be peer support through the external group forums in conjunction with the returnship programme. Each of our Return to Work participants will also have a business mentor who will provide additional support and guidance.
Nicole, from our 2021 cohort, tells us about her experience on the Aviva Investors Return to Work programme
Do you have what it takes to succeed at Aviva Investors?
You will have previously worked in financial services, ideally within asset management or investment banking. This is a unique programe focussed on investment professionals across the front office and client distribution. We are looking for portfolio managers, portfolio construction and Research Analysts within Credit, Equity, Real Estate,  ESG and product investment  specialists. For opportunities in Sales and Distribution, you will need to have prior sales experience in either Wealth, Institutional, Retail or Private Banking. 
You will thrive working in a collaborative environment, where everyone is focused on working together to make a positive, sustainable difference for our clients and the company. We want people to work with us who speak up, who take responsibility and who make good decisions. We care deeply about working in an inclusive, fair, and positive way. We encourage applications from people with a diverse group of backgrounds, and experiences.
You'll demonstrate intellectual curiosity, combined with strong written and presentation skills. Taking ownership of your work, solving problems, keeping promises, acting with bravery and passion will be how you work at your best. 
Working at Aviva Investors
We want you to do the best work of your life at Aviva Investors. We never stop questioning, reviewing and analysing what we can do to help us all work better, smarter and add real value for both your future and our future.