Giulia Bertuzzi
Profile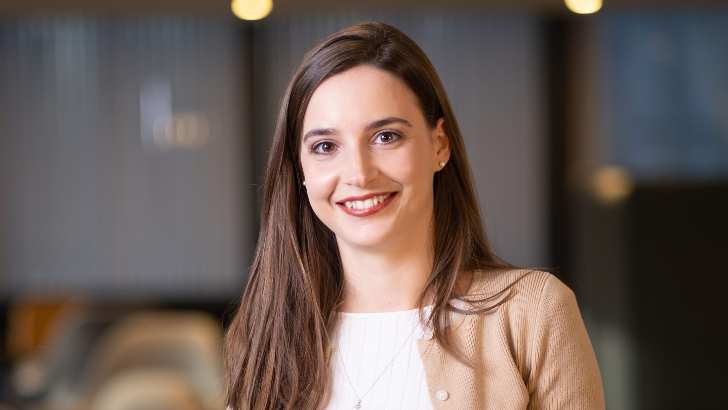 Job title
Junior Portfolio Manager, Liquid Markets
Work location
London, United Kingdom
Joined Aviva Investors
2020
Joined The Industry
2018
Biography
Main responsibilities
Although this is my first portfolio management role, I know I'm trusted to do what's best for our clients. And supported to speak up and use my initiative. It spurs me on to do my best.
Earlier this year, I was selected to take part in a program about our company value of 'Care'. It's given me the opportunity to research, talk to colleagues, and put together another project around social mobility, which my team and I are incredibly passionate about. It's been an enriching experience.
Experience and qualifications
After a few years as a Credit Risk Analyst, I joined Aviva Investors in the Counterparty Risk team. However, I've always been interested in portfolio management. So when I saw an opportunity to move internally, I applied and joined the Liquidity team.
I'm keen to keep progressing and Aviva Investors enables me to do that. I feel empowered to play to my strengths and follow my interests, which means I do work I genuinely enjoy. That's all thanks to the great people that work here – especially my managers, who have helped me grow into my new role and study for qualifications. I hold a CFA UK Certificate in Investment Management and CFA Institue Certificate in ESG Investing.
I'm proud of Aviva Investor's commitment to responsible investing as well as their commitment to their people. There's a lot of support for wellbeing, including seminars, online gym classes, and access to useful health information.